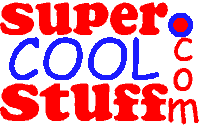 Guide to Phthalates and Lead
The Consumer Product Safety Improvement Act of 2008 bans the use of certain levels of lead and pthalates in toys above a certain level. Pthalates are a material that is used to soften plastic, and it has been used in a lot of products over the years. We're taking this very seriously and we urge you to do the same. We have removed many products from our site that look as if they may (we're still not sure on some of these) contain phthalates. If we aren't sure if they contain phthalates then we erred on the side of caution and removed them. When/if we find out that an item has been proved free of phthalates we'll remove them from this list and add them back to the site, so check back here often.
Here is a link to a story on foxnews.com about the phthalates situation:
http://www.foxnews.com/wires/2009Feb04/0,4670,ChildrenProductSafety,00.html
The following is a list of items that we suspect could contain lead or pthalates. We're erring on the side of caution, a few of these items may be okay, but until we can prove it, we're putting them on the list. We encourage you to look over this list carefully. If any of these items are in your inventory, please set them aside and do not sell them until we know more about the situation. If you buy novelties from any other vendor, please check with them for similar info about the products they may have sold you.
Note: There may be "clean" versions of these items (or very similar) available from other vendors. We're only looking at the items we have supplied recently. Do not assume that if our version of something has been banned that other versions (which may look very similar) are automatically also banned.
| | |
| --- | --- |
| BLS578B | PORCUPINE BALLS |
| JN1011 | PUKA SHELL NECKLACE |
| KC893 | PEACE, LOVE, HARMONY PURSE KEYCHAIN |
| KC895 | SMILEY FACE SPRINGY KEYCHAIN |
| KC975 | SHREK 2 KEYCHAIN |
| KC982 | POKER CHIP KEYCHAIN |
| LI1045 | CRYSTAL STAR FLASHING SPIKEY BALL NECKLACE |
| LI1149 | FLASHING RUBBER DUCKS-2"-12CT |
| NV1035 | SMILEY FACE - 30 INCH |
| NV1036 | SMILEY FACE - 48 INCH |
| NV1254 | SQUEEZE CHICKEN W/ EGG |
| NV1278 | INFLATED POM POM BALL - 3"-12CT |
| NV1295 | SQUEAKY PUFFER FISH |
| NV1332 | 20" INFLATABLE DOLPHIN |
| NV678 | SUN STAIRWALKER |
| NVS989 | MINI CROCODILES |
| NVS997 | GLOW SNAKE |
| PJS073 | PLASTIC SPIDER |
| SAS617 | TRACER RULER - LARGE |
| SAS738 | FUNNY FACE PENCIL TOPPERS |
| JB1045 | SAND ANIMAL SLAP BRACELET |
| JN108 | YIN YANG CORDED NECKLACE |
| JR490 | DELUXE MOOD RINGS |
| JR944 | BANDED SKULL RING |
| KCS683 | SKULL W/ EYES KEYCHAIN |
| NV1300 | REALISTIC EARTHWORMS |
| WA3922 | STRIPED RIBBON WATCH SET |
| | |